Are you eager to venture into the world of real estate investment, but you're uncertain about the best strategy to maximize your returns? In the realm of real estate, two popular strategies consistently stand out: Fix and Flip and Fix and Hold. Both strategies have their unique advantages and considerations, and in this article, we'll dive deeper into each approach to help you make an informed decision for your real estate investment journey.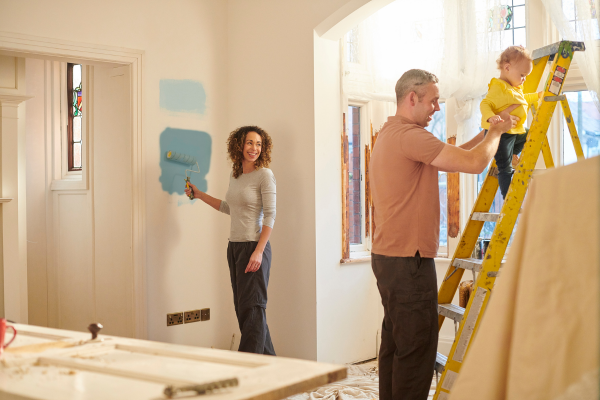 The Fix and Flip Strategy: Quick Gains, Short-Term Commitment
The Fix and Flip strategy is characterized by purchasing a property, renovating it, and subsequently selling it for a profit within a relatively short period, often within months. This approach offers the potential for quick returns on your investment. Successful Fix and Flip investors have a knack for identifying undervalued properties and a team of experts to handle renovations efficiently.
One of the primary advantages of Fix and Flip is its short-term commitment. It allows you to turn a property around quickly and move on to the next project, potentially multiplying your profits over time. However, it also comes with its share of challenges. You must be adept at finding the right properties, estimating renovation costs accurately, and selling at a profit in a competitive market.
The Fix and Hold Strategy: Long-Term Wealth Building
In contrast, the Fix and Hold strategy involves acquiring a property, making necessary improvements, and holding onto it for rental income and long-term appreciation. It's a strategy that allows you to build a steady stream of income while benefiting from property appreciation over time.
The Fix and Hold strategy is an excellent choice if you're looking for long-term wealth building and are willing to manage rental properties. It offers the potential for stable, ongoing income and property appreciation over years, leading to substantial wealth accumulation. It's important to consider your long-term financial goals, the local real estate market conditions, and your willingness to be a landlord when choosing this strategy.
Ultimately, the decision between Fix and Flip and Fix and Hold depends on your financial goals, risk tolerance, and expertise in the real estate market. At EJN Financial, we understand that each investor's situation is unique. That's why we offer tailored financial solutions to match your specific needs and goals, regardless of which strategy you choose.
Financing Your Real Estate Ventures: Tailored Solutions for Fix and Flip and Fix and Hold
When it comes to financing your real estate ventures, having the right funding in place is crucial for success. Whether you're pursuing a Fix and Flip or a Fix and Hold strategy, EJN Financial offers a range of customized financial solutions designed to match your unique needs.
For Fix and Flip Investors:
Quick Access to Funds: The Fix and Flip strategy often requires rapid access to funds for property acquisitions and renovations. EJN Financial understands the need for speed and offers streamlined loan approval processes.

Short-Term Financing: We provide short-term financing options that align with the typical timeline of Fix and Flip projects.

Renovation Budget Support: Estimating renovation costs accurately is essential. EJN Financial works closely with Fix and Flip investors to ensure renovation budgets are sufficient.
For Fix and Hold Investors:
Long-Term Financing: The Fix and Hold strategy requires long-term financial stability. EJN Financial offers financing solutions tailored to the needs of landlords, including competitive interest rates.

Rental Property Financing: Our financing options for rental properties are designed to support the acquisition and management of income-producing real estate.

Portfolio Growth: EJN Financial can assist with building a portfolio of rental properties by providing access to flexible financing options that scale with your growth.
EJN Financial understands that your real estate investment journey is unique. We're here to provide the financing solutions that fit your goals. Our team of financial experts has extensive experience in the real estate industry and can guide you through the financing process, ensuring you have the funding you need to succeed in the competitive real estate market.
Realizing Your Real Estate Investment Dreams: Choose EJN Financial
Your real estate investment dreams are within reach, and choosing the right financial partner can make all the difference. EJN Financial has a proven track record of helping investors like you turn their real estate visions into reality. Our commitment to customized, results-driven financial solutions sets us apart, and we take pride in being your trusted partner on your journey to success.
So, are you ready to maximize your returns and make your mark in the world of real estate investment? Reach out to us today to schedule a call and discuss how EJN Financial can help you make the right choice between Fix and Flip and Fix and Hold. We're here to empower your real estate dreams and support you every step of the way. The world of real estate investment is waiting for you, and EJN Financial is your gateway to success.